Amazing uPVC Bifold Doors
Installing uPVC Bifold doors is the perfect way to add a contemporary feel to your home.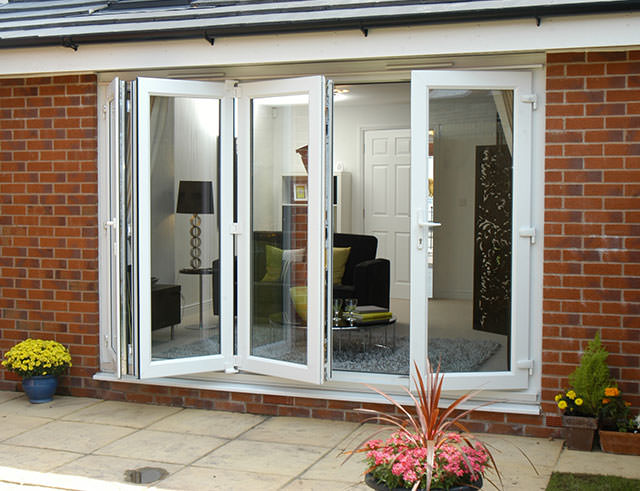 uPVC bi-folds offer a cost-effective option to increase the natural light that enters your property. Built to fold and stack neatly when open, bi-fold doors allow you to move freely from inside to outside.
uPVC is a non corrosive material which requires minimal upkeep. An occasional wipe down with a damp cloth will ensure your doors are looking top notch.  
Bifold doors offer an easy transition from your home to your garden. Open-plan living is always desirable, as is having more light and air in your home.
Bifold doors will create a stunning visual addition to your home. A high-quality set of bifold doors will add to the value of your home. 
10-year manufacturer's guarantee.
If you have minimal space to play with in your home, bifold doors may be the ideal solution for you. Unlike patio doors, bifold doors take up very little room when they are folded away.
This is a made to order, bespoke product, unique to your homes style.
Speak to a specialist today
Scotland: Edinburgh | Glasgow | Dundee
England: Birmingham | Manchester | Leicester | Wolverhampton
Wales: Wrexham and North Wales
With UK wide coverage in further locations.