Make your dreams a reality with Amazing Double Glazing.
Our Doors are the perfect way to welcome visitors to your home. Whether you use them as a side or the main entrance, it's up to you. There's a large amount of colours, handles and accessories to choose from, including decorative glass doors handcrafted by artisans in our factory to your exact specification.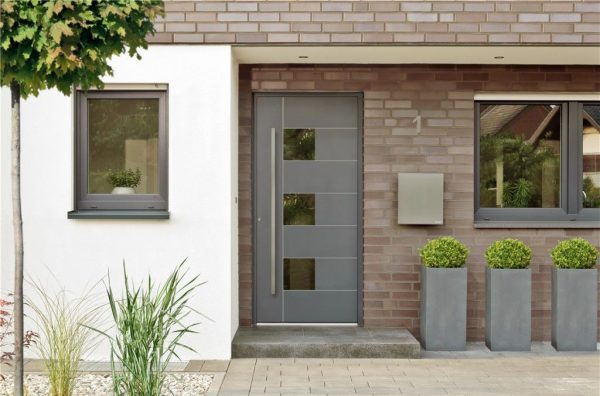 You'll enjoy a high level of thermal insulation from our doors, with warm temperatures all year round.
In the long-term, you'll save money on your energy bills and reduce your home's carbon footprint!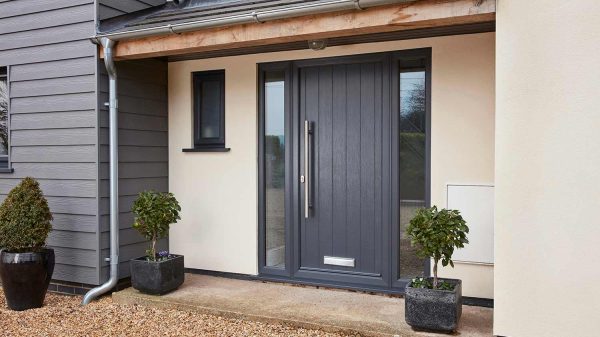 Our doors are fitted with a 5-point security lock, including 2 conical swing bolts which engage with 2 additional security bolts and 1 lock bolt in the door's lock plate.
All doors are available with side elements and transom lights, as well as optional break-in-resistant security equipment.
Our double-pane insulated glazing and triple-pane insulated glazing eliminates the risk of injury in the event of a break-in.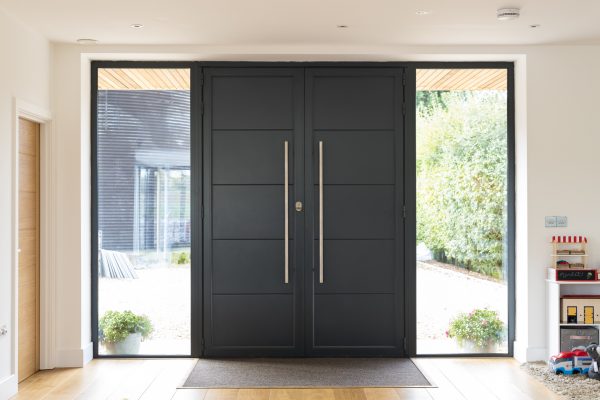 We appreciate that one door doesn't fit all homes. That's why Amazing Double Glazing offers a variety of different styles to choose from.
Our doors are available a number of customisable attractive styles, colours, decors and glazing.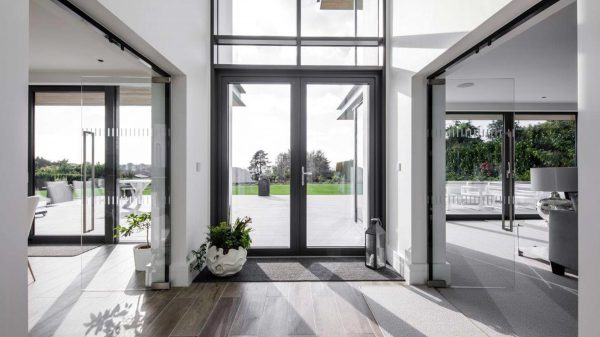 The features

of our doors.
All our doors are available in a variety of colours, so you can get the perfect fit for your home. Whether you'd like a subtle grey, a ruby red or another colour, it's entirely up to you, with 12 preferred colours available.
It's not just in the colour that you can customise your door. We offer five woodgrain effect decors for your door, with four natural-timber looking designs and one anthracite design with a metallic effect. These embossed grains give you a door with authentic timber character.
To give complete peace of mind that your home is secure, our standard doors come with high levels of security, including:
• Anti-snap locks.
• Multi-point locking systems.
We can also add additional security to your doors, such as:
• Hinge bolts.
• Strike plate locks.
• Padlocks.
• Security bars.
Our doors come with a variety of handle options, so you can customise your door to fit your property. As well as three brushed stainless steel exterior handles, we offer several other lever, lever/knob handles for your door.
Get in touch with us today for a no obligation quick quote.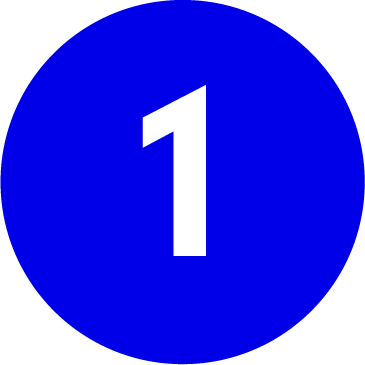 Quote
We provide a free no obligation quick quote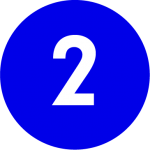 Survey
Window measurements are taken. We ensure perfection everytime.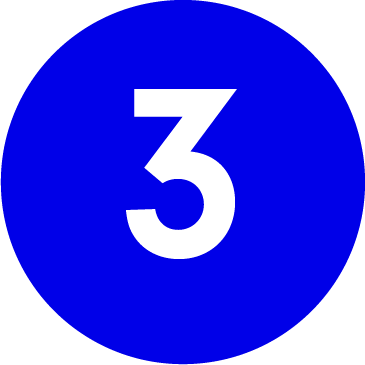 Install
Our professional windows installation is quick and stress-free.
Guarantee
We offer lifetime guarantees on windows for added peace of mind.
Speak to a specialist today
Scotland: Edinburgh | Glasgow | Dundee
England: Birmingham | Manchester | Leicester | Wolverhampton
Wales: Wrexham and North Wales
With UK wide coverage in further locations.